Tiffo Carmichael
Program Coordinator
Main Office: MBB 3.104
Phone : 512.232.3426
Email : cssbcore@utexas.edu
Tiffany has been with the center since July of 2013 and primarily focuses on managing the center's fiances as well as grant compliance. As the center's program coordinator she also serves as the point of contact for those who have general inquires for the center. By Grabthar's hammer…what a savings.
Kim Lohman

Administrative Associate – Purchasing & Post Award Grant Support
Email : kimlohman@utexas.edu
Kim has been with the center since July 2015 as our purchaser. She processes and creates orders, resolves complex issues that arise associated with orders, and manages physical inventory. She also provides administrative support and backup for overflow of accounting tasks and HR tasks. Kim moved from Michigan to Texas to get away from the snow and now she can play kickball and softball year round.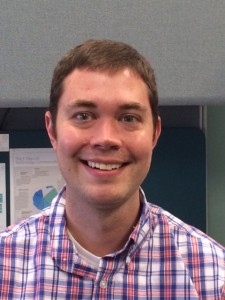 Jeremiah Paulus
Grants & Contracts Specialist
Main Office: MBB 3.156
Phone: 512.232.0844
Email: jdpaulus@utexas.edu
Jeremiah has a Ph.D. in cellular and molecular biology. He assists with grant writing, preparation and submission.
Sean Provost

Computer User Services Specialist
Main Office: MBB 3.106
Phone: 512.232.2632
Email: sean.provost@austin.utexas.edu
Part of the IT crowd. Have you tried turning it off and on again?